About David Butler and Clair Corbett, REALTORS
OVER $25 MILLION IN SALES FOR 2016!
David Butler and Clair Corbett, REALTORS®, became a dynamic residential real estate sales team at Watson Realty Corp. in January 2012, and together they consistently rank in the top 5% in sales. Prior to that, Clair was the Marketing Coordinator for David, learning the business from a highly experienced, successful real estate professional. David was and is the top agent at Watson's San Jose/San Marco office for over 17 consecutive years, joining immediately after a distinguished career in the US Navy. They both get a true sense of satisfaction from helping and welcoming their military and corporate relocation clients who are moving to Florida's "First Coast". They are proud of the comprehensive, customized relocation packet they created and provide as a handy resource to their clients. David and Clair will consult with you on your objectives and goals, making them their top priority, whether you are downsizing, upsizing, buying a first home or a dream home, and are confident their team approach will provide you with TWICE THE SERVICE! This 24/7 dedication to their customers has earned them many awards and the positive testimonials of hundreds of home sellers and buyers.
A Little About Clair… A true Florida native, I was born and raised in South Florida's Pompano Beach/Ft. Lauderdale area, where many of my family members still reside. As the youngest child of first generation Cuban parents, I am fluent in both Spanish and English. I graduated from Stetson University in 1987, earning a Bachelor of Business with a concentration in Marketing. I have 2 beautiful and talented young-adult daughters I am very proud of and I enjoy spending time with them. When I am not assisting customers finding their dream homes or working for sellers on marketing their homes, I also enjoy my volunteer work at BEAM (Beaches Emergency Assistance Ministry), walking on our beautiful sunny beaches, cooking and home design. Before making a permanent home in Northeast Florida in 2005, I had the privilege of living and building lasting relationships in the Orlando, Houston and Atlanta areas. I have also had the pleasure of living in St. John's Julington Creek Plantation, a master planned community located in northwest St. Johns County. My 11 corporate/family relocations have given me a personal perspective on the impact moving can be and allow me to anticipate how I can best help my clients in their time of need. I currently reside in Ponte Vedra, FL, in one of the largest and newest planned communities in northeast Florida.
A Little About David… After 20 years of decorated service in Naval Aviation, in 1995 I became a full time REALTOR®. I am married to a teacher of children with disabilities and have been a proud resident of the Jacksonville area since 1977. I am an active participant in local community volunteer organizations with various humanitarian activities and causes including Community Hospice, Mt. Herman School for Exceptional Children and The Veterans History Project of Northeast Florida (part of The Library of Congress). I am also on the board of the Community Hospice Veterans Partnership. My dedication to my real estate career has resulted in over $150 Million in sales to date. As a full-time real estate agent, I have been trained and certified as Relocation Specialist and a Senior Real Estate Specialist, both roles I find particularly rewarding. I enjoy swimming, traveling with my wife, and spending time with family members.
So whether you're buying or selling a home in any of the Jacksonville area's established communities or newer neighborhoods, we promise to be your most powerful allies, using the latest technology and methods to market or find your next home. Our membership in the Northeast Florida MLS allows us to cover the entire "First Coast", north, south and west of downtown, including the Beaches, Mandarin, Riverside, Avondale, San Marco, San Jose, Intracoastal areas and more. We have assisted hundreds of people sell and/or purchase single family homes, resales, new construction, townhomes, condominiums, investment properties, and waterfront homes along the St. Johns River, Intra-Coastal Waterway (ICW) and the Atlantic Ocean! Our expertise and market knowledge will support your real estate goals and guide you every step of the way, whether you are moving in or around Jacksonville, Ponte Vedra, St. Johns, St. Augustine, Orange Park, or just about anywhere in Duval, St. Johns and Clay Counties! In addition to our extensive familiarity with all these areas, we are also members of the highly regarded "Leading Real Estate Companies of the World", and are qualified to refer you, your friends and family members anywhere across the globe to a qualified local professional to assist them with the purchase or sale of a home!
Please feel free to contact us if you have any questions, are curious about the current market value of your home or just want to know more about the greater Jacksonville, Florida area. Ask us for a free home search account, an easy no-pressure way to get started! Our mission is simple--"It's our goal to provide you with such excellent service today, tomorrow you will allow us to provide this same service to your family and friends." Please page through our website for more information on our customer satisfaction reviews, our listings, range of services, certifications and achievements and visit our Facebook page www.facebook.com/davidandclair/. Thank you!
Clair: 904-521-3288 ClairCorbett@WatsonRealtyCorp.com
David: 904-716-7863 DavidButler@WatsonRealtyCorp.com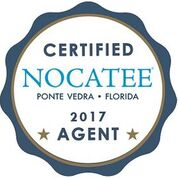 Earned the honor of placement on REALTrends America's Best Real Estate Agents List of America's finest real estate agents, for over 75 transactions completed in 2015. Only the 'best of the best' are included on this prestigious list.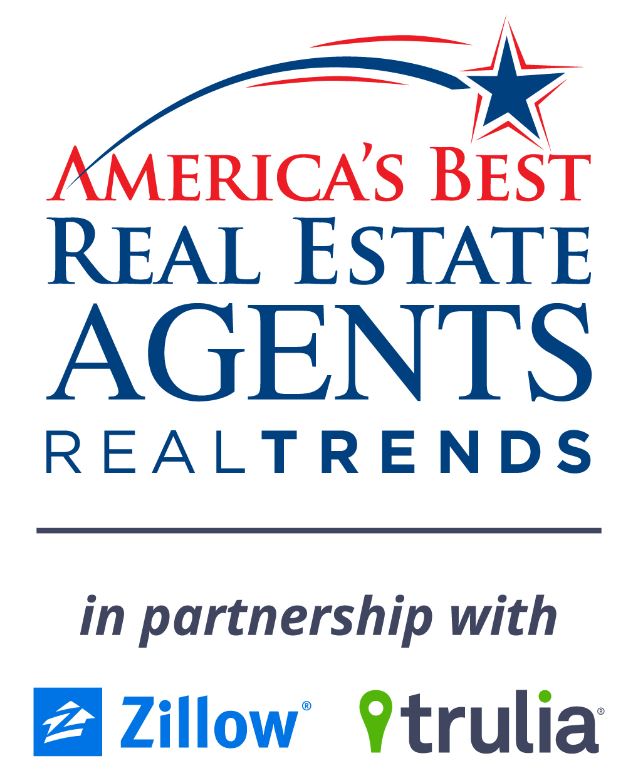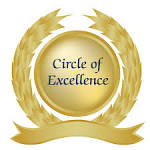 Proud to Have Been Awarded the Circle of Excellence in 2014 and 2015